Build Feel Good Strength and Movement Your Way

In the Comfort of Your Home 
When was the last time you moved in ways that felt empowering?
Ways that felt nurturing to your body and heart? Ways that lacked intimidation?

In a training session with me warm up, strength exercises, movement and stretching are all highly tailored to your body's needs, what you enjoy and how you're feeling each day.

We work together through live video chat. You'll need a webcam (most laptops, phones and tablets include this) and good internet.

I offer 45 min. sessions for $60 and 20 min. sessions for $35.
Packages:

45 min Sessions
4 sessions, 1x week: $228 
8 sessions, 2x week: $440 
12 sessions, 3x week: $624 
20 min. sessions
4 sessions, 1x week: $128 
8 sessions, 2x week: $240 
12 sessions, 3x week: $324 
16 sessions, 4x week: $400 
20 sessions, 5x week: $460 



Questions? Ready to get started? Want to brainstorm what next steps would feel good to you? Click here to schedule a free exploration call! I look forward to meeting you. ALL questions are welcome. My goal is to help you make the best decision for you, whether that's working with me or not. 

If you'd rather e-mail or none of the call times work for you here's my e-mail: Gillian@mindfullyactive.com. Let me know what times do work for you. I look forward to hearing from you!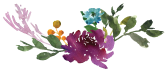 "There is nothing that feels more luxurious than to have someone tailor make a routine so that it is perfect for you. That day, she started healing my relationship with working out. I've never dreaded a session again, because Gillian will always find a way to tweak things so they fit me perfectly. (And as a bonus, she seems to find it an incredibly fun puzzle and gets excited when a new issue comes up.)"

Liz Conners

"Gillian's compassionate presence made space for the unexpected emotions that arose when I had a hard time adjusting to my body's limitations. Gillian guided me to trust my body but also showed me how to guide my body into more trust. It was a profound experience I carried with me after, enabling me to take on greater fitness levels."

Alana

"It's so great being able to workout from home. No intimidation, low stress, all body sizes friendly and easy access (especially when I'm tired)."

R

"If I had a question which she could not immediately answer, the next time I was there, she had the issue very well researched. I am very pleased with the progress I've made! And it was great fun working with her, not a dreaded 'have to'."

Paula Peek

"Every time I wanted to start working out again, I would push way too hard and aggravate my injury, and I could never motivate to do lighter exercise since it seemed too boring. Gillian really helped me expand my repertoire of exercises and motivated me to take reasonable, gradual steps so I didn't push too hard."

Audrey

"I have SO enjoyed the time we worked together! You have a wonderful way with people and have inspired me during our time together."

Joan Schopieray
What equipment do I need to buy?
 I will give suggestions for a variety of home exercise equipment that can be very helpful and make things more efficient and fun! But there is no requirement to buy anything. 
What if my space is small/messy?
You might be surprised how much can be done in a small space! And I'm not the least bit concerned about how messy your space is. Sign up for a free call and we can take a look at the space you have and I'll let you know what we can and can't do.
Can I do this with a friend or group of friends?
Yes! E-mail me or schedule a free exploration call and we'll create a package just for you and however many friends want to join!
I'm looking for a HAES® friendly personal trainer. Are you familiar with HAES®?
YES! I am a Health At Every Size® practicing personal trainer and ASDAH member.  If you have any questions or concerns please don't hesitate to reach out. HAES® can be a confusing concept and sometimes people put it into practice in slightly different ways. I'm happy to talk with you about how it affects my training.
Is it ok if my kids are around?
Yes! This is totally up to you and may take some experimenting. I'm happy to work with whatever serves you best. If the kids are going to be doing any movement along with you I will need a separate waiver for them. But as long as I'm not instructing them there's no extra fee.
Ready to have some feel good fun?
E-mail me: Gillian@mindfullyactive.com or set up an exploration call by clicking here.